Special Finance and Credit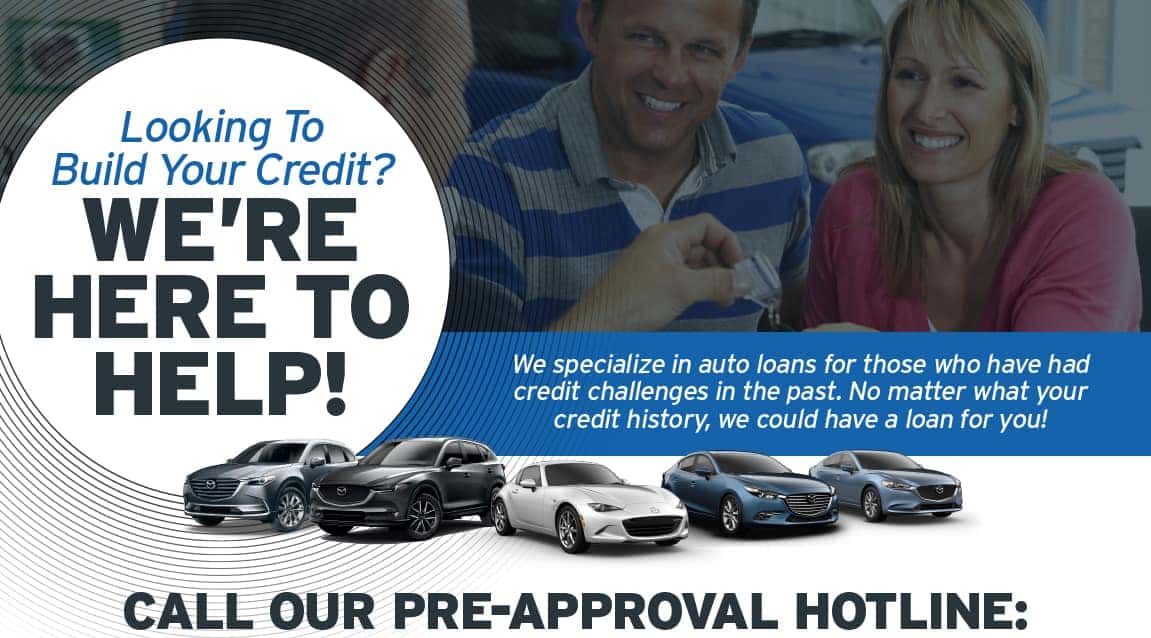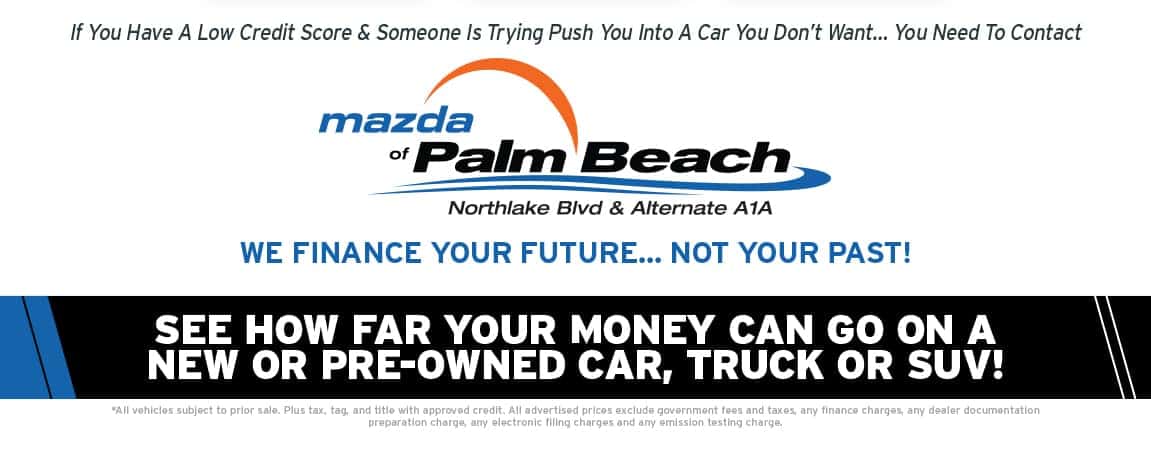 Florida Car Loan Assistance Programs
One of the biggest mistakes you can make in the car shopping process is making a pre-judgement on your credit situation. Many are under the false impression that due to past credit setbacks, there is no way they can get approved for the car, truck, SUV, or van they really want. At best, they figure they'll be "pushed" into a car they don't really want just to get lending funds approved.
Consider all those perceptions shattered when you shop and apply for financing at our North Palm Beach, FL Mazda dealership.
We have a special team of lending experts who will work with you to not only get you approved for an auto loan but also make sure you get the vehicle YOU WANT to drive. We've helped hundreds of Royal Palm Beach and Lake Worth customers who have experienced bankruptcy, foreclosure, divorce, and other financial setbacks get approved for car loans and into a new Mazda or quality pre-owned vehicle.
All you have to do is take the first step.
Fill out our convenient online finance application. We'll immediately go to work securing car loan funds on your behalf so that you can be driving home in the vehicle you've always dreamed of as soon as possible.
Want to speak with one of our credit specialists? They're standing by to assist you with anything you need at (561) 273-8400.
Auto Credit Solutions in North Palm Beach
Our Florida Mazda store is uniquely qualified to handle all kinds of credit situations for those looking to purchase or lease a new Mazda or used car.
We have relationships with a wide network of local and regional lenders who specialize in providing auto loan help for those that may be struggling with past credit issues. These lenders look beyond mere credit scores in order to approve car loans for our clients.
Additionally, our credit team is comprised of highly experienced professionals who have been working in the industry for many years. They have expertise in all facets of the business and will work diligently to get you approved for an auto loan.
Car Loan Approvals at Mazda of Palm Beach
Here's the deal:
The Mazda of Palm Beach special finance division is ready to go to work for you today. All it takes is filling out our online finance application, or you can stop by our dealership to apply in person at 2677 Northlake Blvd North Palm Beach, FL 33403.
Whichever method you choose, you can rest assured you will be treated with courtesy and respect throughout the entire process. Our goal is to make the financing process as easy and hassle-free as possible and get you into the new or used car you want TODAY!