Awards
See our awards below.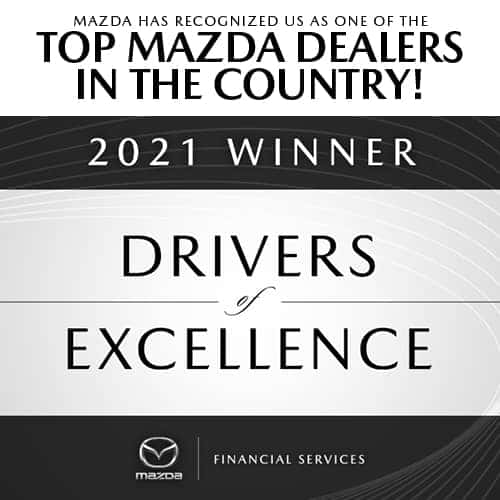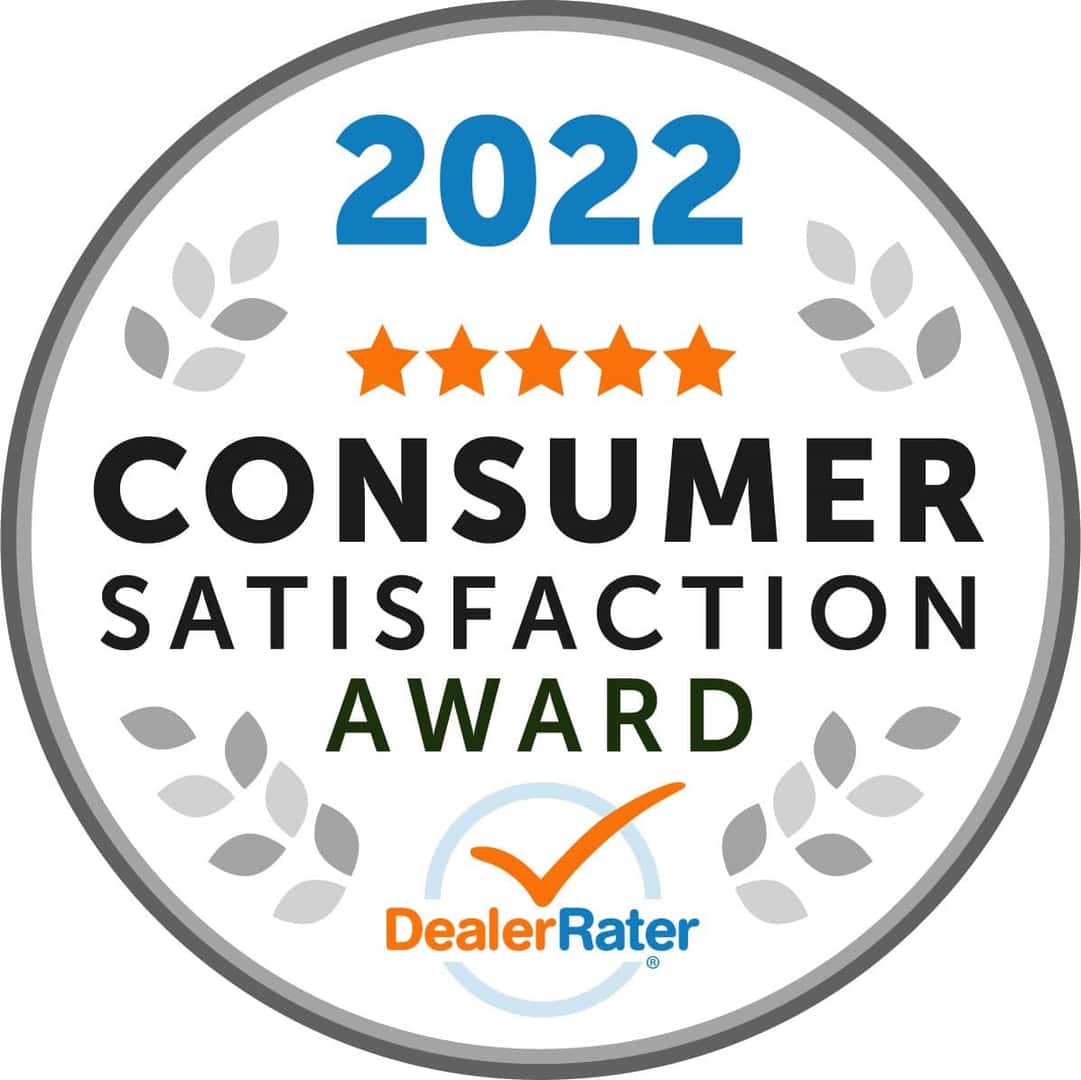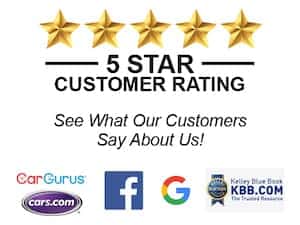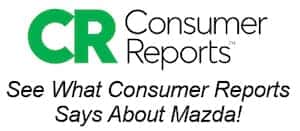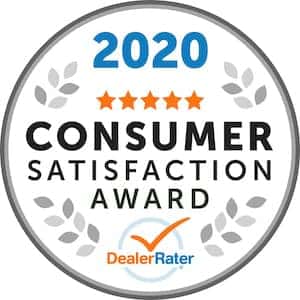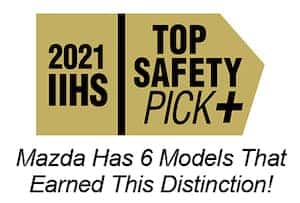 Mazda of Palm Beach Testimonials
A sincere THANK YOU to all our favorite customers!
I had a great experience at Mazda of Palm Beach. Found the exact car I wanted at a fair price with excellent customer service. I highly recommend this dealership. Ask for Mark Korakas or Dan Ahern.
Made the process fast, easy and gave me the BEST deal!! Looked at multiple different Mazdas from Jacksonville to Miami and this dealership was the absolute best!!! Highly recommend coming in and working with Mark Korakas and Ben Cekovic. They worked with me and made sure I was comfortable with the deal I was making. This is definitely the place to go!!!!
5 stars to Louis. I made an appointment to look at a car I liked. unfortunately it was sold that morning. when I arrived I was not aware of that although Louis did text me about the car. I just didn't see the message. anyway when I arrived Louis informed of the situation and showed me other cars. nothing really matched the criteria but atleast it wasn't a complete waste of time. thank you Louis.
Mark korakas made deal go smoothly. Friendly staff and everything went through well. I would reccommend another car here
Mark really help us get a good price. I was talking to him for a few weeks and I drove down to FL from NY and ended up with a new car. Love my CX50 thank you Mark
Mazda of Palm Beach Jun 30, 2022 K.reyes1210 Mark Korakas & Ben Cekovic really made the whole process so fast and easy, trading in my car for the first time I got an amazing g deal on it and was able to purchase my new dream car
They really made the whole process so fast and easy, trading in my car for the first time I got an amazing g deal on it and was able to purchase my new dream car
Craig was immensely helpful throughout the entire car purchase process! He was helpful from the first day I called the dealership to inquire about inventory. He truly redefined our experience and it has been the most positive one we've had at a dealership ever!
Working with Dylan Stewart was a breeze, I was in and hours fast with my new car. Thanks again Stew.
This is our second purchase here and can't say enough about Nicholaus and David for making this deal seamless. I wanted to co-sign for my daughter so she could establish credit. Again, Nicholaus was patient, took the time to explain everything and made it happen. We will be back for the next purchase. They make you feel special with their customer service.
The entire process was quick easy and painless! Thankfully nick was able to fully walk us through every step and even helped us find a dream car for myself
Nick is great. He is very attentive to customers. Clean waiting room. Lots of refreshments and handy phone chargers available. .
Staff are professional, extremely clean facility, attentive associates, team works hard to accommodate guest. Dylan was awesome. His service alone knew I was in the right place and was going to be leaving with a vehicle the same day. Dylan made sure I was comfortable and guided me through the whole process. Wilbert the finance manager was amazing as well. Wilbert ensured I knew of every document I was signing and ensured to explain in detail of each. I would definitely recommend purchasing your next vehicle through these guys. They will ensure the best experience.
My girlfriend, and I spent weeks looking at cars, and trying to find a great deal on the right car for her. We found our way to this place (I swear by Mazda,) and our experience there was phenomenal. Ask for Luis! He gave us a great deal right off the bat, and he was very respectful the whole time. I was very impressed since I've had plenty of disappointing experiences with car salesmen in the past. We had the car we wanted in a matter of a few hours, with virtually zero need to negotiate. 5 stars, they earned it.
My wife and I were searching for our daughters first car and had the pleasure of working with Martin. I was extremely pleased with both him as a sales representative and the rest of the staff at Mazda of Palm Beach. Martin was knowledgeable, personable, and seemed to understand what we were looking for. Despite all of his efforts, we were not initially able to come together on a deal. Within a short period of time, Martin who stayed after hours, was able to find an extremely fair deal that worked for everyone. Our daughter ended up with a much nicer vehicle than anticipated based on our budget and these crazy times. I can't say enough about how easy this experience was and how lucky we were to work with Martin and his trainee Mo!! David in financing was also great!! We are excited to have joined the Mazda family, and our daughter is beside herself. She somehow ended up with the exact vehicle she wanted (which did not appear to be within our budget, but was made possible by Martin and team)!!
Great experience overall. Eugene and Bennie were very helpful and made this very easy when getting my first car. Thanks Mazda if palm beach.
Great experience with anthony very happy with my cx5
Great service from Anthony. Thanks Mazda of Palm Beach
Darrens service was exceptional. Very knowledgeable.
Great experience at this dealer, very good treatment, easy and smooth deal, thanks to de entire staff, especially Eugene, he es a machine, love you guys and my new Mazda, thank you very much
Darren did an excellent job!!! Professional service, customer-centric, and great value for the work performed. Darren went above and beyond making sure our every need was successfully met.
Ben Is The Best Car Salesman There Is . He Treats You Like Family. He Is Fantastic!
Darren sooknanan took care of my car for service this guy I trust 100% with my car and never have to question anything take your car here and see him for your service needs
Darren sooknanan was great! I'm telling you this is what a manager looks like if he is already is not. This guy took care of me in a prompt amount of time and his service was just so professional. I recommend all my family and friends to see this guy.
I had my car serviced some time ago and have been remiss in recognizing Darren S. and the exceptional service that he provided. Darren went above and beyond to make sure that all of my needs were met. Thank you!
Welcome to Mazda of Palm Beach
If you've got your eye on a new MAZDA3, MAZDA CX-5, or MAZDA CX-9, you're naturally going to want a variety of options to choose from. A wide selection of exterior paint colors, trim levels, and interior features gives you the freedom to customize your new Mazdaexactly the way you want it.
That's why more and more shoppers in the Mazda of Palm Beach and Palm Beach Gardens areas shop our dealership first. We understand that consumer preferences shift rapidly and we adjust our inventory to provide you with a big selection of Mazda's most popular models no matter when you shop.
In addition to our amazing new inventory selection, we also want to provide you with the absolute best values on your new Mazda purchase or lease. That's why we offer special savings programs on a monthly basis. You can get a great deal on a new MAZDA6 or MAZDA CX-3 with a low lease program, special APR rate, or even a significant price discount at our Florida Mazda dealership.
Our special offers on new Mazda are always available, but they do change from month to month due to the limited-time nature of factory incentives. That means if you're seriously considering getting a new Mazda and find the perfect offer on it, it's time to act. Come see us on Northlake Boulevard, so you can drive home in the new Mazda you want at a great price or monthly payment.
Mazda of Palm Beach
North Palm Beach, FL
2677 Northlake Blvd, North Palm Beach, FL 33403
Hours
Sales
Monday - Friday: 9:00 AM - 8:00 PM
Saturday: 9:00 AM - 6:00 PM
Sunday: 11:00 AM - 5:00 PM
Service
Monday - Friday: 7:30 AM - 7:00 PM
Saturday: 8:00 AM - 4:00 PM