Awards
See our awards below.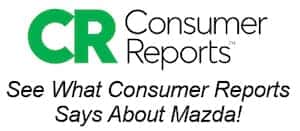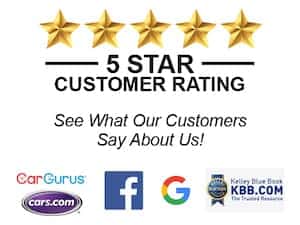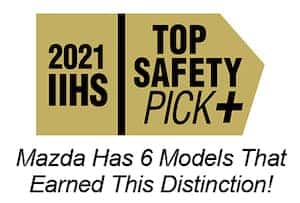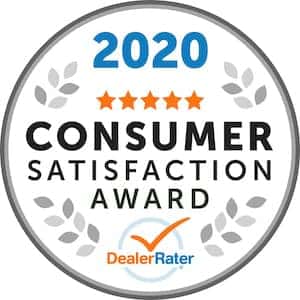 Mazda of Palm Beach Testimonials
A sincere THANK YOU to all our favorite customers!
Ben and Gary were the best of the best. The only workers at the dealership that made sure we were all set!
Martin Keefe was fantastic. Fully knowledgeable about the vehicle, features, models and options and he helped us throughout the sale process. Super smooth and we couldn't have asked for a better sales guide. Lots of options to choose from and Martin was attentive, listened and helped us find the perfect Mazda. Great experience.
I went to Mazda of Palm beach on North Lake. Thank you Anthony Wolter (finance) for giving me very useful advice and for working hard to get me the best Interest rate. I didn't feel pressured to accept the deal. Eugene Jones (sales person), Ben Cekovic. Thank you all for the deal and delivering the car to my house.
Went there for a oil change and got great service they even rotated my tires and it wasn't part of the Groupon the only down side was that it took a hour and s half to do this .
Excellent customer service and honest guidance by Eric; and impeccable work by the service techs. Thanks for keeping my vehicle on the road.
If you are buying a car and looking for customer service that exceeds your expectations, then I'd highly recommend going to Mazda of Palm Beach. A big thanks to EUGENE and WOLTER for making my recent car buying experience the very best it could be. The whole experience was easy, and hassle-free. Throughout the entire process, I felt confident that Eugene were doing his very best to help me purchase the car I wanted and at the best possible price that I could afford. The next time I buy a car, I will go back there.
Cesar made our car shopping experience painless and Evan's helpful input landed us in our ideal car!! Friendly staff and the showroom's playlist can't be beat!! Thank you, Mazda of Palm Beach!!
I went to Mazda of Palm beach on North Lake and the Eugene Jones, Ben Cekovic, and Anthony in finance. First class service! They gave me everything I wanted and even delivered the car to my house! Make Mazda of Palm Beach your only stop if your looking for great service and a great deal.
My experience at this dealership was exceptional! Ben Kairalla in sales, Dan a sales manager and Anthony Wolter in finance provided outstanding customer service. Each person helped make my car buying experience hassle and stress free. They offered a very fair trade in price and purchase price. Ben kept in touch with me regarding inventory and followed up with text/email to make sure I was comfortable with all the car's features. I shopped at a Coconut Creek Mazda dealership as well and had a negative experience. I highly recommend Palm Beach Mazda. They earned a loyal customer.
Just purchased a vehicle from Angel. He was very knowledgeable about cars, engines, etc. Very friendly and helpful. True car enthusiast! Jason the GM came out to personally thank us for our business. Gave us more history about the car we were purchasing and pleasantly surprised of how we were getting a true gem. Gave us a deep discount which totally sealed the deal! Nice to have had that type of interaction with their staff. Anthony in finance truly looked out and got us a great deal with a low interest rate. Overall, my husband and I had a great experience! Oh! And I forgot to mention the coffee machine is off the hook!
Working with Nick was a pleasure. He made the car buying process so easy. He really took the time and care from start to finish. He went above and beyond to make sure we were happy. We will definitely contact Nick again in the future for any of our next car purchases.
I have nothing but good things to say about my experience. I originally went to look at their used car inventory, and i was very pleased. From the moment we walked on the lot the general manager Evan was the first to introduce himself to us, he brought out Angel who made the process incredibly smooth from start to finish. Not only were they both interested in our wants and needs, but they were attentive and very pleasant to work with. This is my first car buying experience, my parents came with me and they plan on going back to buy a car for themselves in the future due to how great the experience was.
Walked in and had a good experience mark korakas was very helpful. I would reccomend him and ben cekovic.
Number 1 all around great dealership providing top notch salesmanship with a great service dept..
My experience at Mazda of Palm Beach was fantastic. From the moment I walked into the store I could see it was a very relaxed and pleasant atmosphere. The salesman Mark Korakas, Finance Manager Will Rejouis, and the Sales Manager Jason Brdar were super courteous, knowledgeable, and professional. I am very happy I bought my CX9 from Mazda of Palm Beach, because I know they care about my purchase and will always be there for me if I need help. I will definitely recommend them to my friends.
Everyone at the Dealership were very friendly and willing to help making my purchase very smooth and enjoyable. Martin Keefe was extremely knowledgeable (actually impressive) about all the car features and very patient teaching me all the technology of the car. He followed up continuously throughout the whole process of waiting and arrival of the car at the dealership. It was more than a pleasure to know someone so honest and smart. I will definitely will recommend him at this dealership to my friends and family.
My doggy King and I love our Mercedes! Thanks to Dan, Garry and my salesperson JR for being so helpful, honest and providing great service.
Mike was awesome and helped me get a great deal in a tough market after my recently leased CX5 was totaled. He made sure we got as close as we could to previous deal, got me a loaner till the vehicle came in and was awesome throughout the process. Highly recommend Mike!
I was able to do everything on-line with Nick's help. On line doesnt mean that the sales peep don't need to hand walk each offer through the "old process" because THEY DO. They're still doing everything they would if you were in the sales room. Nick did that for me and I bought my 3rd Mazda from him and PB Mazda. Jenkins & Heirs just wouldn't so they didn't get my business though I'm hours closer to them both.
Thank you JR for selling my mommy a beautiful Mercedes!
Absolute blessing; effective bargaining, affordable payments, most friendly, understanding salesman, checking every necessity box! Made my relocation to Florida worth it! Amazing car, low miles, even a loaner car until my ar was fully maintenances, so I would not be without! Highly recommend!
Mazda of Palm Beach was a great experience. Mark the salesman was courteous, knowledgeable, very informative and a pleasure to a car from. I will recommend him to all my friends.
GO TO RICO! He was very honest and detailed. Communication was great, worked with myself and my wife to get us into the exact car we wanted. Their team worked efficiently on all the paperwork and made sure we were happy, while also making sure we understood all of our options and didn't pressure us into anything. If you're looking for a great car manufacture and a great team to work with Mazda of Palm Beach is it.
Wonderful experience from start to finish with Evan, Angel and the Finance Manager. Our goal was to find a vehicle for our 18 year old and we accomplished that at the price we wanted through the help of these highly experienced gentleman. We will definitely be back for our 2nd purchase! Thank you again!
Amazing experience very fast and wonderful experience. Evan, will, and Eugene were the best and we will be back!! Very happy
Welcome to Mazda of Palm Beach
If you've got your eye on a new MAZDA3, MAZDA CX-5, or MAZDA CX-9, you're naturally going to want a variety of options to choose from. A wide selection of exterior paint colors, trim levels, and interior features gives you the freedom to customize your new Mazdaexactly the way you want it.
That's why more and more shoppers in the Mazda of Palm Beach and Palm Beach Gardens areas shop our dealership first. We understand that consumer preferences shift rapidly and we adjust our inventory to provide you with a big selection of Mazda's most popular models no matter when you shop.
In addition to our amazing new inventory selection, we also want to provide you with the absolute best values on your new Mazda purchase or lease. That's why we offer special savings programs on a monthly basis. You can get a great deal on a new MAZDA6 or MAZDA CX-3 with a low lease program, special APR rate, or even a significant price discount at our Florida Mazda dealership.
Our special offers on new Mazda are always available, but they do change from month to month due to the limited-time nature of factory incentives. That means if you're seriously considering getting a new Mazda and find the perfect offer on it, it's time to act. Come see us on Northlake Boulevard, so you can drive home in the new Mazda you want at a great price or monthly payment.
Mazda of Palm Beach
North Palm Beach, FL
2677 Northlake Blvd, North Palm Beach, FL 33403
Hours
Sales
Monday - Friday: 9:00 AM - 8:00 PM
Saturday: 9:00 AM - 6:00 PM
Sunday: 11:00 AM - 5:00 PM
Service
Monday, Wednesday, Friday: 7:30 AM - 6:00 PM
Tuesday, Thursday: 7:30 AM - 7:00 PM
Saturday: 8:00 AM - 4:00 PM