MAZDA OF PALM BEACH – THE #1 MAZDA DEALER IN THE NATION!
From the moment you step into our showroom, you will recognize that Mazda of Palm Beach stands out among other Mazda dealerships across Florida and the country. Beginning with your first interaction with one of our Mazda Specialists, each member of our team strives to make your visit with us about more than simply buying a car. Our goal is to make you feel like part of our family. You will find yourself being treated with dignity and respect, rather than another deal looking to be closed. It's part of the reason that helps make Mazda of Palm Beach a hassle-free, no pressure dealership.
We believe that purchasing a new car is about more than just the price you pay. Any dealership can offer lower prices, but we know that one visit to Mazda of Palm Beach will reveal that our "customer service first" approach is extremely different than the core values of the competition. We humbly acknowledge the responsibility that comes with being one of the top-rated Mazda dealerships in the country.
Our Mazda Specialists are here to make sure you find the right vehicle to fit your needs and ensure your shopping experience is pleasant and simple. If you are not sure what you are looking for, we will help narrow down your search by asking questions to help determine what potential vehicles will be a good fit. Once a vehicle is found, we will prepare it for an immediate test drive that you have the choice of going on your own or with your Mazda Specialist.
The peace of mind and ultimate convenience you experience at Mazda of Palm Beach is complemented by our huge selection of new Mazda's, Mazda Certified Pre-Owned PLUS Exotic and Quality Pre-Owned Vehicles. We offer our Price Protection Pledge and an available 5 Year No Charge Maintenance Plan on all New Mazda's. In addition, we offer our pre-owned customers our Exclusive CERTI-CARE Plan complete with a Limited Lifetime Powertrain Warranty and 24/7 Roadside Assistance plus much more!
Our Mazda Specialists are well-trained and knowledgeable about the current Mazda line-up and can answer any and all of your questions during your visit. Have any additional questions about technology that comes equipped in your Mazda? One of our Mazda Tech Specialists will assist in answering your questions and helping you get "connected" to your Mazda.
Mazda of Palm Beach is very active in the Palm Beach Community and donates to local charities and organizations. We also work with other local businesses on a daily basis. We take special interest in Animal Hospitals and Law Enforcement charities. We also love to help sponsor local children's sports clubs as well!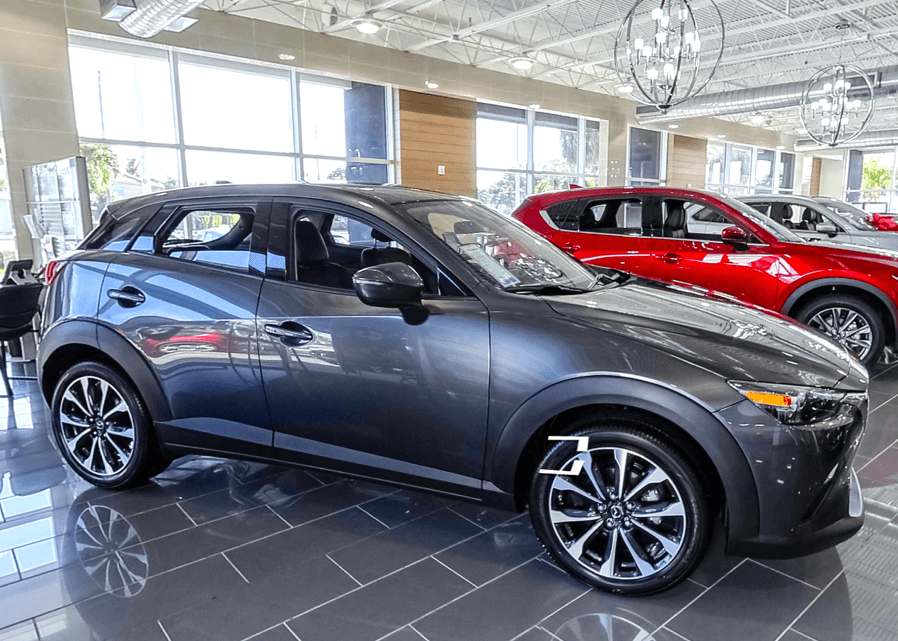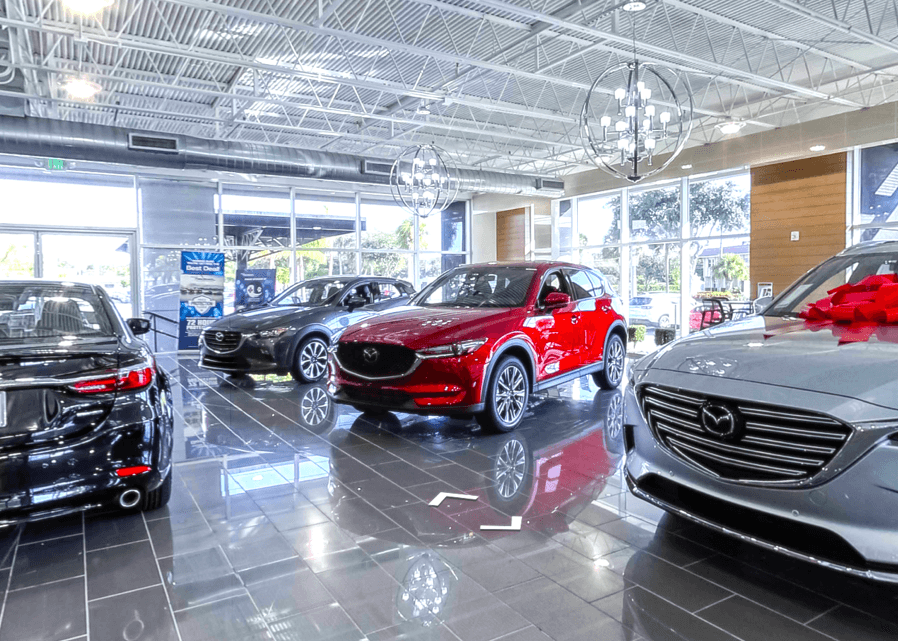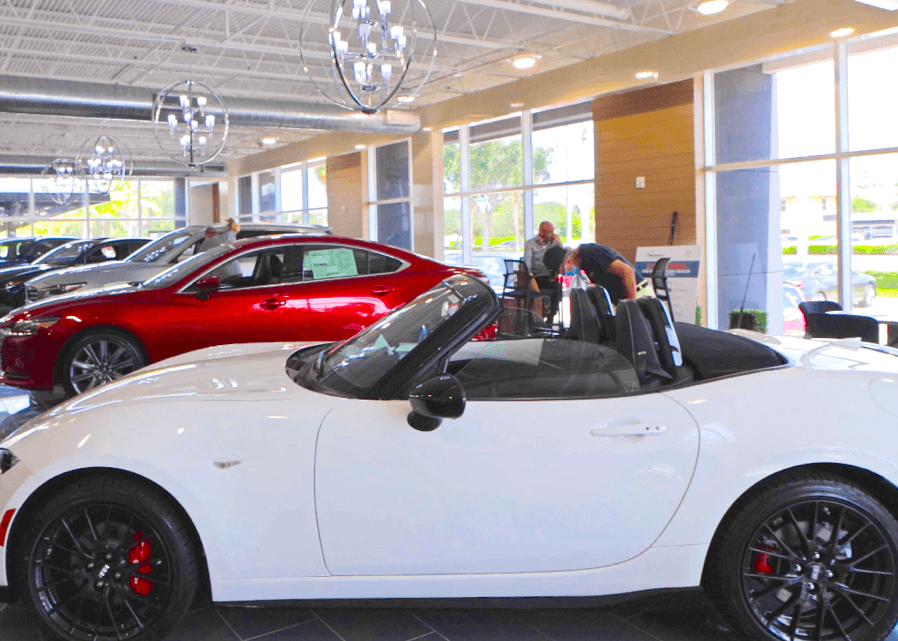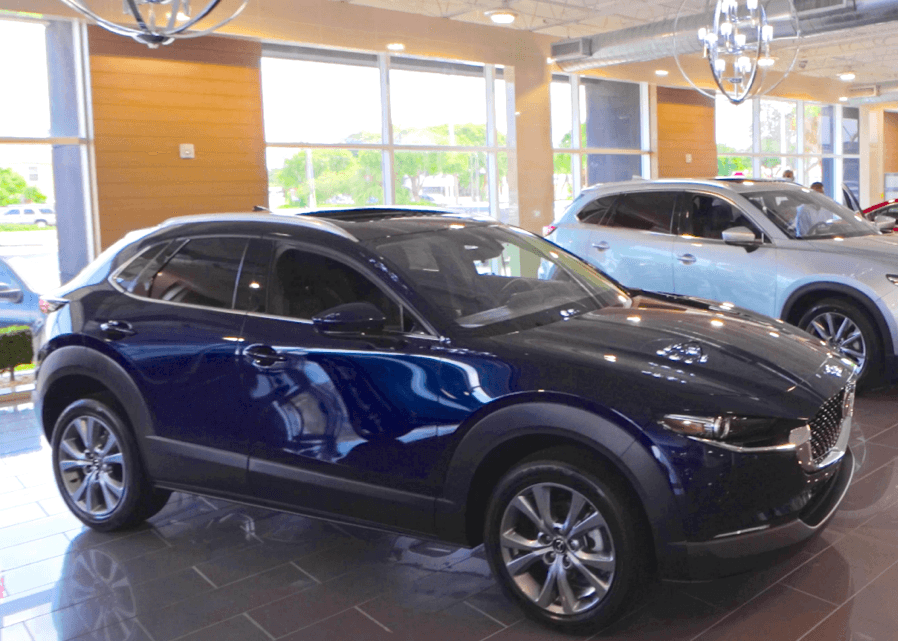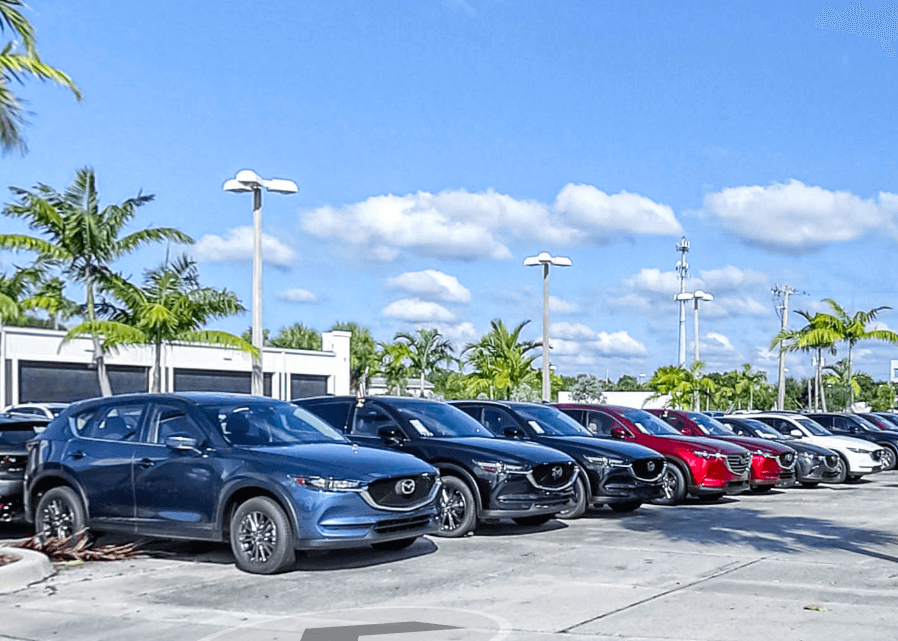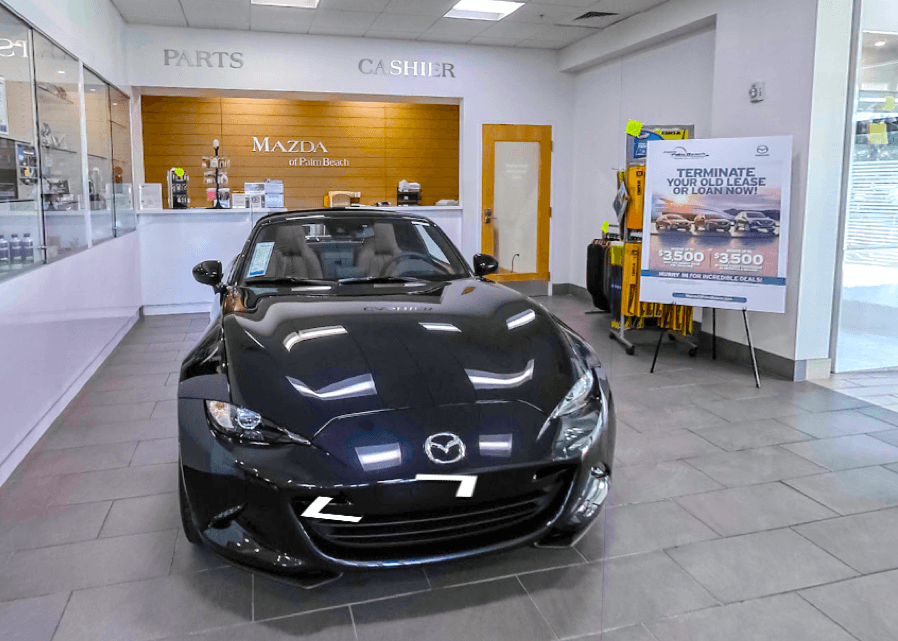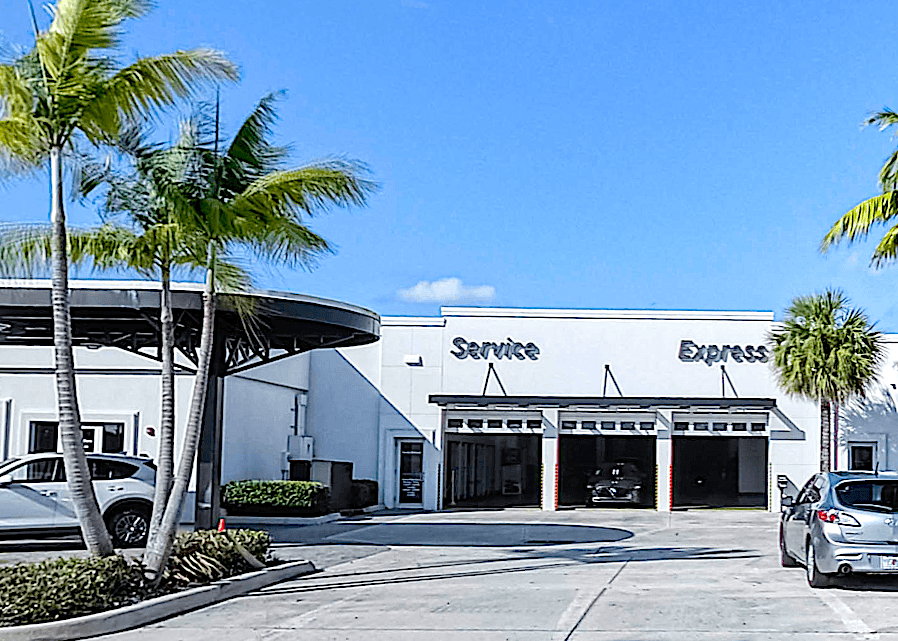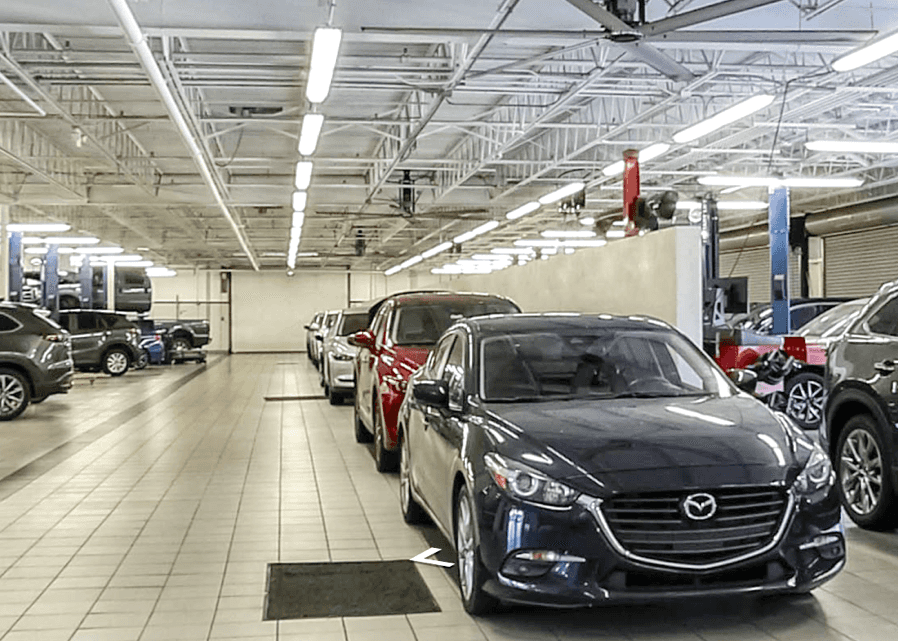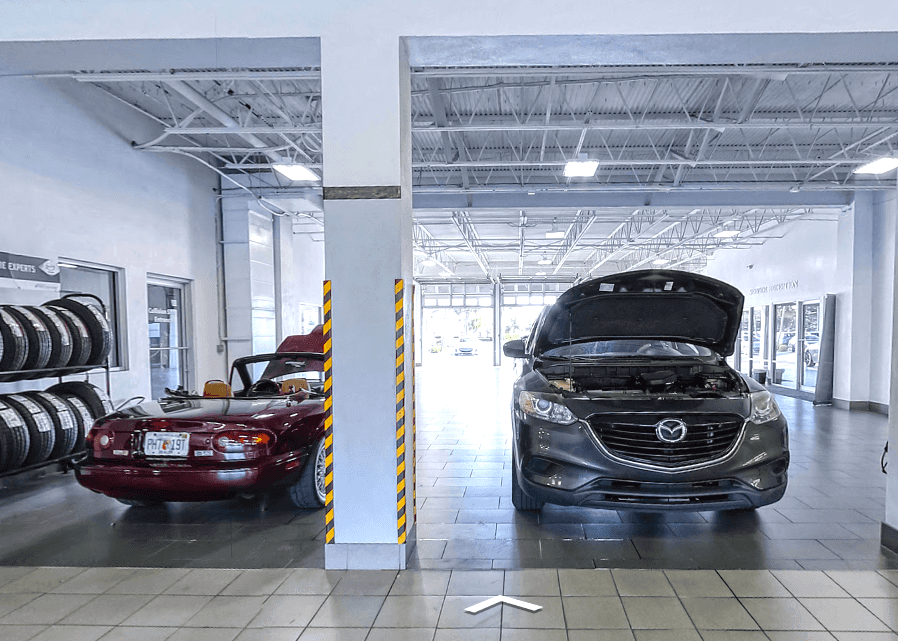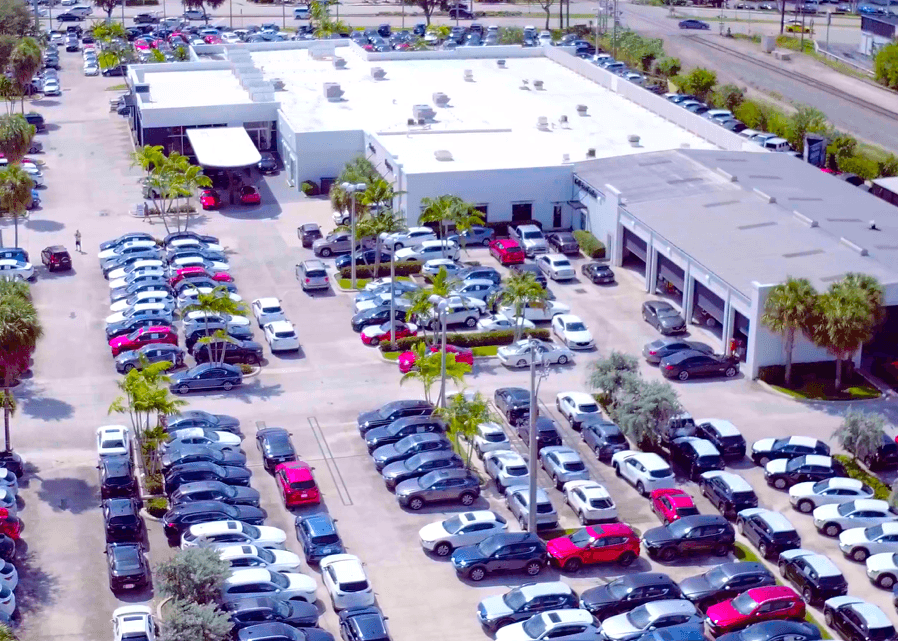 MAZDA OF PALM BEACH HAS SO MUCH TO OFFER!
Mazda of Palm Beach is much more than just another car dealership, our service department services all makes and models, and is staffed with knowledgeable and very personable service consultants who will provide you with all the information you need to maintain your vehicle. Our service team is made up of Mazda factory-trained, ASE-certified technicians, who you can trust with your car. And contrary to what many believe, our prices and services offered are priced fairly and many times below the "independent" providers in our area.
Our Mazda parts department can help you customize your car with OEM accessories to make it exactly what you would like, or they can help you order any part you might need along the way for your car. We also offer a wide range of tires at quality prices, so give us a call if you ever need a new set!
We offer courtesy Mazda loaner vehicles for those service visits requiring you to leave your favorite Mazda, but please always check with your service consultant prior to your scheduled appointment to confirm availability. Those choosing to wait on their vehicle will benefit from our complimentary TV, wireless internet, snacks, and coffee brewed on demand that combined with our comfortable customer waiting area to help ensure your stay with us is a pleasant one!
Many other dealerships will only be concerned about selling a car, at Mazda of Palm Beach we want you to leave knowing not only that you got a great deal, but that we will take good care of you and your car for the entire life of your vehicle. We strongly believe that buying a new car doesn't need to be a long, intense experience. We also think that the online price of a vehicle is only one of many factors to consider. Our Mazda Specialists are here to answer any questions you may have, before, during and after you purchase a new car. We would like for you to leave Mazda of Palm Beach not only confident in your new vehicle, but also, knowing that you were treated like a valued part of the Mazda of Palm Beach family.