Awards
See our awards below.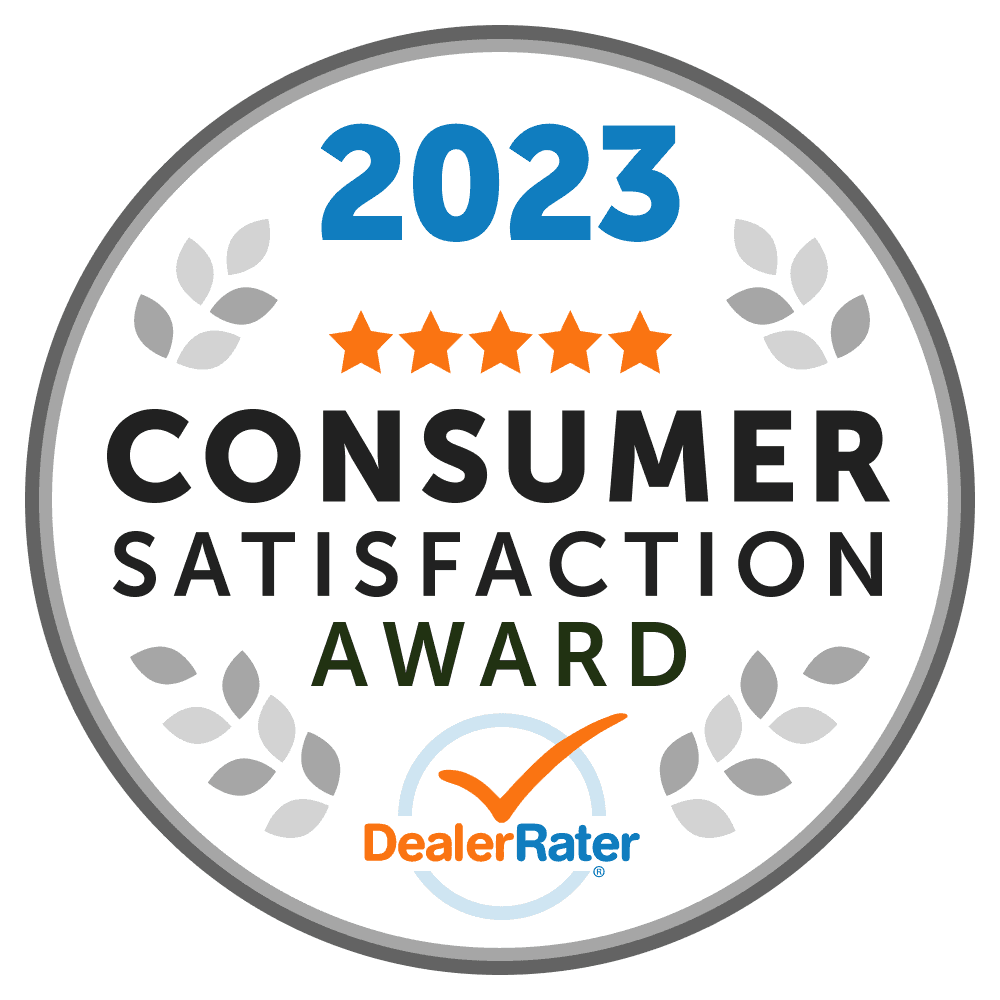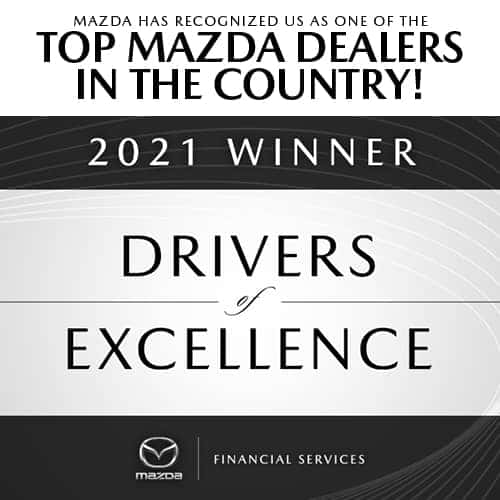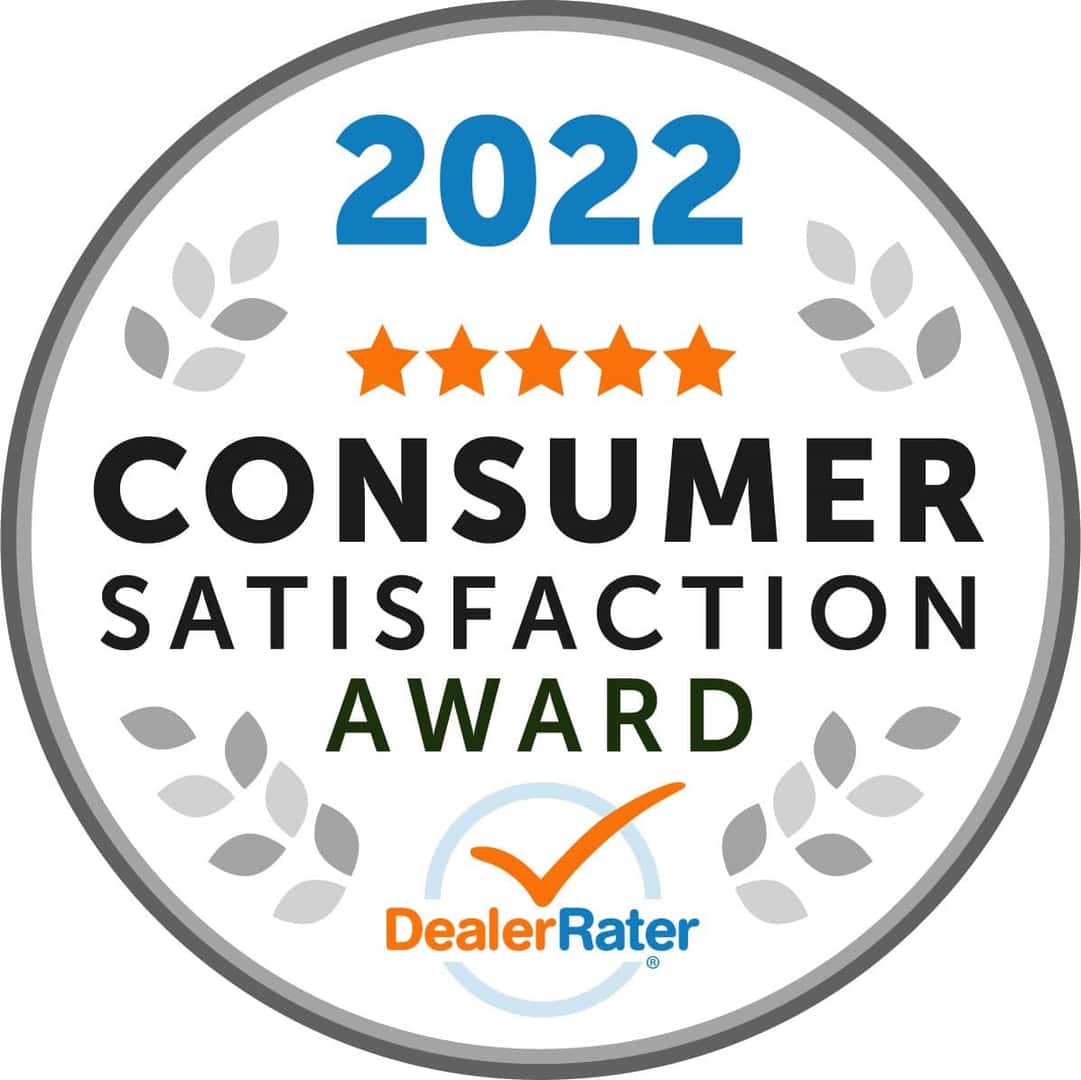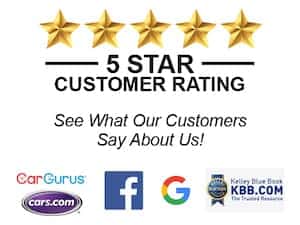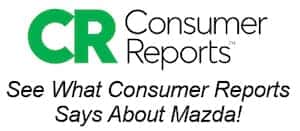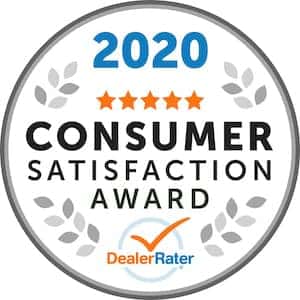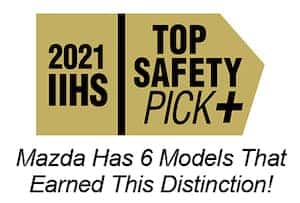 Mazda of Palm Beach Testimonials
A sincere THANK YOU to all our favorite customers!
I was shopping a few different brands and the staff at Mazda of palm beach did not disappoint! Dylan followed up with me after my visit to ensure I had all the information I needed. After visiting a few different places, nobody treated me as well as the way I was treated here. I came back and purchased my new CX5 yesterday and I love it!
I have never purchased a car before but I hope all my future cars are this easy! I started the process with Mike, he gave me all the information needed to make a well informed decision. He put me in contact with Dylan to finish the process. Both of them made the process super smooth and fun! Julian made the paperwork seamless and went over everything with me.
Dylan and Mike B were fantastic. This is my second car I have purchased from Mazda of Palm Beach and I will be coming back for my third! They listened to my wants and needs then found me the perfect car. I highly recommend them both!
Joshua made the buying experience a pleasure. Professional Prompt and addressed my questions directly. Really a great purchase. Thank you Josh.
Samantha was a great during my sales process! She made the whole thing go smooth. Charlie also made the finance part of everything really easy for me. I appreciate both of them!!
Sebastian was super helpful and knowledgeable about the Miata I was looking at. I highly recommend him and this dealership!
Sebastian and Bo were both so incredibly helpful. I had so many special requests, and Sebastian took care of them all. He gave his devoted attention to my requests. When I switched up the type of car (new/used) and the financing (my bank/theirs), they patiently plodded through, educating me all along the way. They helped me understand how to maximize the deal for myself.. I recommend this dealership with confidence. Frankly, I was astonished at the level of service they provided. Because I was recovering from a recent surgery, they brought the car to me for a test drive. This level of service is above and beyond what most merchants offer. They went out of their way to make the deal work for me to get me the car I wanted. It was easy and pleasant. I can hardly wait to take a friend there for their next car purchase!
This is our third car from this dealership and the experience has been exceptional as always. It was great to work with Robert Wontyetye and Ben Cekovic again who are very professional and helpful. Excellent experience!
Had two wonderful experiences with Ben Kairalla. Initial experience was when we purchased our Mazda 3 a little over a year ago. The sales manager also named Ben, went above and beyond for us to make sure we were comfortable with our payment. We loved the car but recently decided we didn't need two vehicles and went to sell the same vehicle back to them. Dealt with Ben for a second time, who gave us a very fair price, and both processes were seemless and left me smiling. When it's time to turn in our other lease, we will definitely be visiting again. Thank you for two painless experiences!
This dealership was wonderful to work with. The whole building was clean and they have a kid area. Nothing takes the stress off like knowing you have a place for the kids. The staff was very friendly and they didn't try any high pressure sales tactics. I would recommend Mazda Palm Beach to anyone. We closed on a certified preowned 2022 CX-9. The price was very reasonable and they offered a very fair value for our trade-in. Rob was amazing to work with. My wife who hates buying car and sales reps even more even brought him cookies. Rob was great and wasn't phased by having our two smaller kids circling him like sharks. Rob was very understanding when we said we needed to go (kids) and was great keeping communication open. He understand my wife's needs and showed her several new and used cars before she made her selection.
Bought a car last year from here, great customer service. Got a great deal, Awesome place to buy your car
Eugene, Ben, and Bo were amazing! Wasn't looking forward to going to a dealer but they made it a breeze! Thankyou so much!
Joshua LaBarre and will Rejouis made it so easy for me to get in my Mazda!! 100% recommend!!
Eugene was very patient and friendly. The experience was awesome. He wasn't just trying to make a sale. He listened to my needs and really went above and beyond to get me what i needed.
This is my third car from this dealership and the experience has been exceptional as always. It was a pleasure to deal with Robert Wonyetye and Ben Cekovic again who are very professional and helpful. Excellent experience!
ERIC IN SERVICE WAS OUTSTANDING. HE TOOK CARE OF OUR CAR AFTER IT WAS TOWED FOR MULTIPLE ALARMS AND A CHECK ENGINE LIGHT. THANKS FOR THE EXCELLENT CUSTOMER SERVICE.
Very friendly and welcoming. Great car selection! Mark was very knowledgeable and great to work with.
Came in to trade in my lease and Dwayne made it so easy! Highly recommend!
Samantha was great in the process of getting my new car! She is amazing!!! Mark and Bo made the experience just as painless as possible! Thank you!!!!
Flawless and straightforward process. My wife Nancy and I walked in and salesman Robb showed us all the CX5's available, his manager Anthony W really helped us out to lower the cost, and spoke to the GM Ben Cekovic to pull some strings, to get us a fair deal. Great value and honestly zero hassle. Robb did a great job to process the paperwork quickly and set us up with our first service for free too. Highly recommend Mazda of Palm Beach.
Dewayne made the whole transaction easy from start to finish. Appreciate the super smooth process.
Just got my my car from Rob Wonyetye and Ben Cekovic at Mazda of Palm Beach! Super smooth and enjoyable experience. Rob answered all my questions with haste and accuracy. The best part is I got a great deal!
Everyone was so nice! Jesus and the manager Anthony got me exactly what I was looking for and I absolutely love my new car. Would highly encourage Jesus or buy from him and this location again.
Dwayne was the best. Very easy going and knowledgeable from start to finish. I would recommend him to anyone thinking about buying a new or used vehicle.
Sebastian and Boris were great. The negotiations were done comfortably and with respect. Financing was a breeze.
Welcome to Mazda of Palm Beach
If you've got your eye on a new MAZDA3, MAZDA CX-5, or MAZDA CX-9, you're naturally going to want a variety of options to choose from. A wide selection of exterior paint colors, trim levels, and interior features gives you the freedom to customize your new Mazdaexactly the way you want it.
That's why more and more shoppers in the Mazda of Palm Beach and Palm Beach Gardens areas shop our dealership first. We understand that consumer preferences shift rapidly and we adjust our inventory to provide you with a big selection of Mazda's most popular models no matter when you shop.
In addition to our amazing new inventory selection, we also want to provide you with the absolute best values on your new Mazda purchase or lease. That's why we offer special savings programs on a monthly basis. You can get a great deal on a new MAZDA6 or MAZDA CX-3 with a low lease program, special APR rate, or even a significant price discount at our Florida Mazda dealership.
Our special offers on new Mazda are always available, but they do change from month to month due to the limited-time nature of factory incentives. That means if you're seriously considering getting a new Mazda and find the perfect offer on it, it's time to act. Come see us on Northlake Boulevard, so you can drive home in the new Mazda you want at a great price or monthly payment.
Mazda of Palm Beach
North Palm Beach, FL
2677 Northlake Blvd, North Palm Beach, FL 33403
Hours
Sales
Monday - Friday: 9:00 AM - 8:00 PM
Saturday: 9:00 AM - 6:00 PM
Sunday: 11:00 AM - 5:00 PM
Service
Monday - Friday: 7:30 AM - 7:00 PM
Saturday: 8:00 AM - 4:00 PM