First Responder & Healthcare Worker Program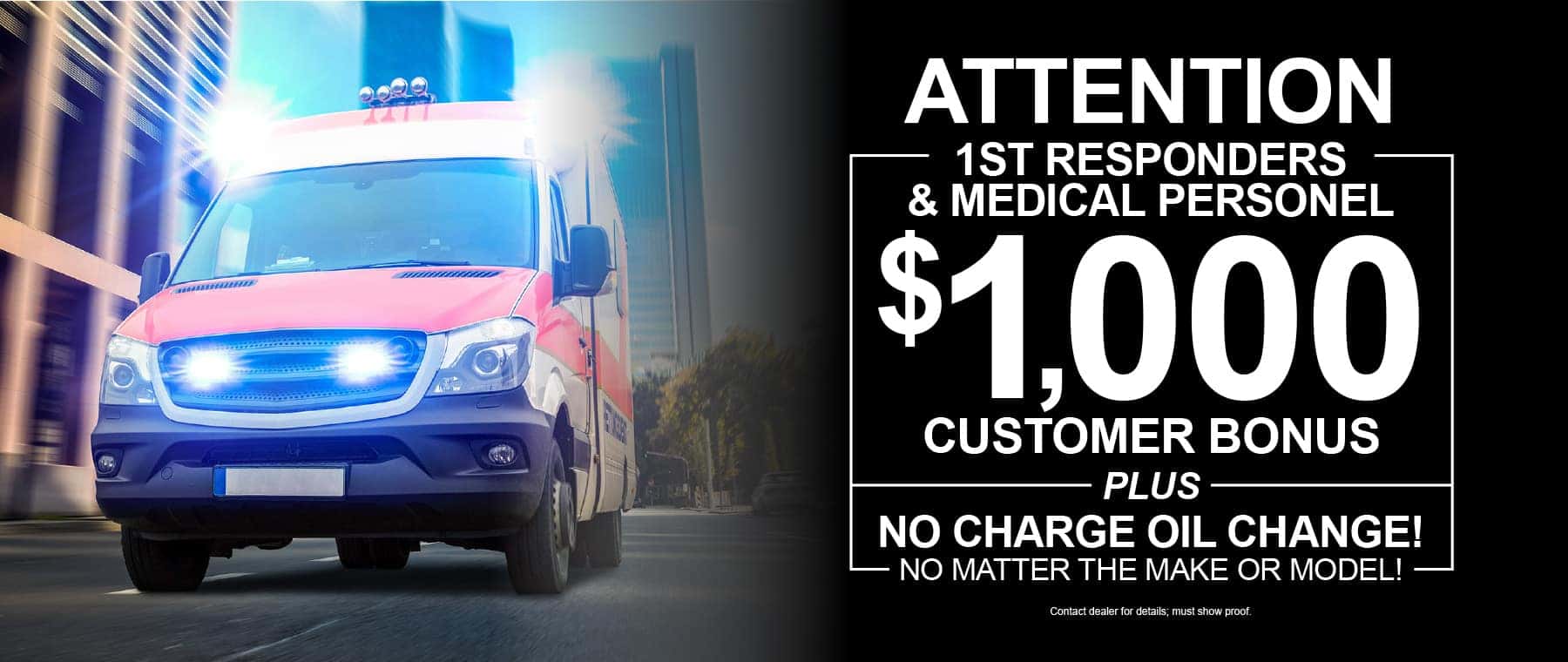 Worker Program for Community
We are pleased to be able to help our West Palm Beach, Riviera Beach, Royal Palm Beach and Palm Beach Gardens communities plus all points north, south, east and west by having a program for our First Responders and Healthcare Workers that are constantly protecting us. This program is a Bonus Cash which is applicable with all deal types.
Customers Eligible For First Responder & Healthcare Worker Appreciation Program:
• Firefighters
• Police (Inc: Police Officers, Sheriffs & Deputies, Correctional Officers, State Troopers & Federal Law Enforcement Officers)
• EMTs & Paramedics
• Emergency Dispatchers
• Healthcare Workers in a US Medical Facility
Eligible Vehicles: All new 2019 & 2020 Mazda vehicles sold, delivered and RDR's (type "R") during the program period. The following vehicles are not eligible: All other Model Year vehicles; any model-year payoff vehicles; any P-Code units; Fleet, Commercial, Dealer Service Loaner, Insurance, Buyback and Mazda Certified Pre-Owned.
You can transfer this offer within household. Finally, there is a limit of two (2) purchases per person per year for this incentive program. View Our Inventory to find the vehicle you need or go to our Specials Page and ask us how you can apply this incentive to your purchase.
Requirements to Apply Incentive on New Vehicle
To apply for program, you (as a First Responder or Healthcare Worker) would only need:
• The contract or buyers order attached
• Documentation that clearly reflects proof of occupation
(ex: Pay Stub, ID card with name & title, current business license or other documentation that shows occupation. Please ask us and we will let you know if a specific document works).
• Copy of driver's license
Questions? Contact us at (561) 273-8400 or visit us at 2677 Northlake Blvd North Palm Beach, FL 33403 & we'll be more than happy to help you!